The Budwig Mixture
Today I gave a talk on using the Budwig protocol for health and the benefits it gave me.
I spoke about the mixture a little after the meeting and many asked about the contraption I used to mix the two ingredients. Well, here it is.

It has been the easiest to use and clean.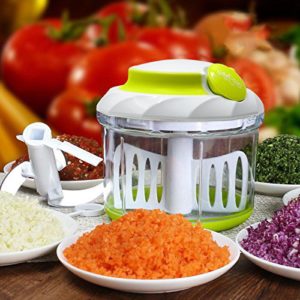 I only have used the "winged" blades, shown here.
It is real easy to clean and dry for next use.
The blades have slots and the mechanism is run by the operator pulling on the string-connected cap on the top (seen as a round cap in green).
You can read about the Budwig Protocol and its health benefits from Dr. Johanna Budwig's site or from Cancer Tutor.
This simple two ingredient "food" revives the body to health, according to the studies of Dr. Johanna Budwig.
Organic cottage cheese (2 parts)
Organic Flax seed oil ( one part)
Blend until the two ingredients are one – See the little blender.
Add chopped flax seeds to taste (these must be used immediately; do not purchase ready made chopped seeds)
Toppings can be added, but only after the parts one and two are blended.
Here is another option for a manual food chopper/blender.
Manual is best as it is easier to control. Blades are easy to clean too.
The Budwig sites recommend an immersion blender, but I found them to be difficult to clean for this.